our story
Boobs, Business and Burning Bras
Meet Roxanne and Audrey, founders of PastedNip
This dynamic duo is changing the way we see boobs and helping women feel confident. The pair's mission is to step away from societal standards of beauty, release your inner sexy and throw your bras to the haters.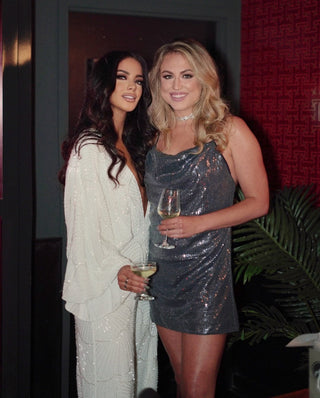 confidence
What's PastedNip's mission? 
Aside from wanting to create the best nipple covers on the market - we equally want to create a brand that screams women's empowerment and confidence. From day one, I remember telling Audrey that my goal was to help women feel sexy going braless in anything they wear. One of our favorite aspects about owning PastedNip is being sent hundreds and hundreds of pictures from different women wearing outfits paired with PastedNip. The mission is for women to feel confident and sexy - in whatever they have on!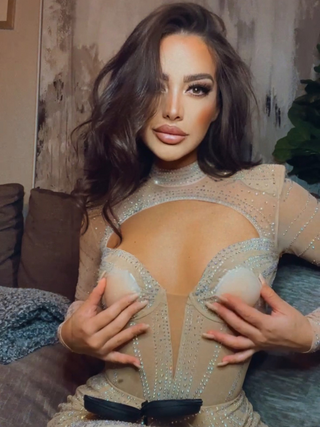 empowerment
What inspired you to create PastedNip? 
I have always loved pasties. Anyone who has known me since I was young, knows my love for pasties. I also knew there was a way to make them better - more comfortable, better quality, last longer - while being a brand that represents empowerment and badass. I essentially wanted to create a better pasty for anyone out there who wanted to go braless - and that is exactly what we did. We took the components from other pasties that we didn't like and made them better and more unique.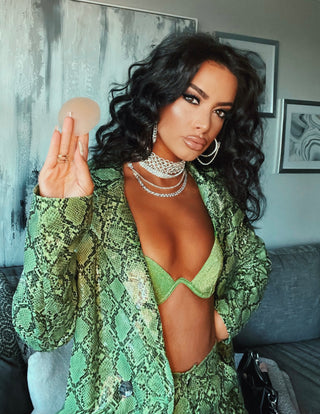 love yourself
What makes your brand different than others?
I mean our pasties are truly like no other on the market. PastedNip is waterproof and sweat-proof up to 15 wears. They are razor thin, providing the smoothest, most comfortable nipple coverage. Our pasties apply onto nipples seamlessly, has a 'no hurt' peel off, matte finish and our unique adhesive truly lasts! 
PastedNip can quite literally change your life. A new world of fashion is open to you, as you can wear clothes you could not get away with before. PastedNip will change your whole wardrobe because let's face it, life is too short to wear boring clothes. 
Love your nipples. Love yourself. Paste your nips. 🖤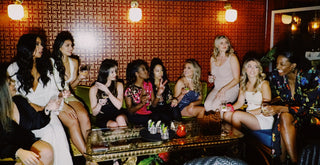 bad bitch club
We're nothing without our community and girlfriends. Yeah, we all love our pasties and boobies. But this is way more than that. This is about women empowerment. Femme energy that powers the universe.
"This dynamic duo is changing the way we see boobs and helping women feel confident. The pair's mission has been to step away from societal standards of beauty, release your inner sexy and throw your bras to the haters."